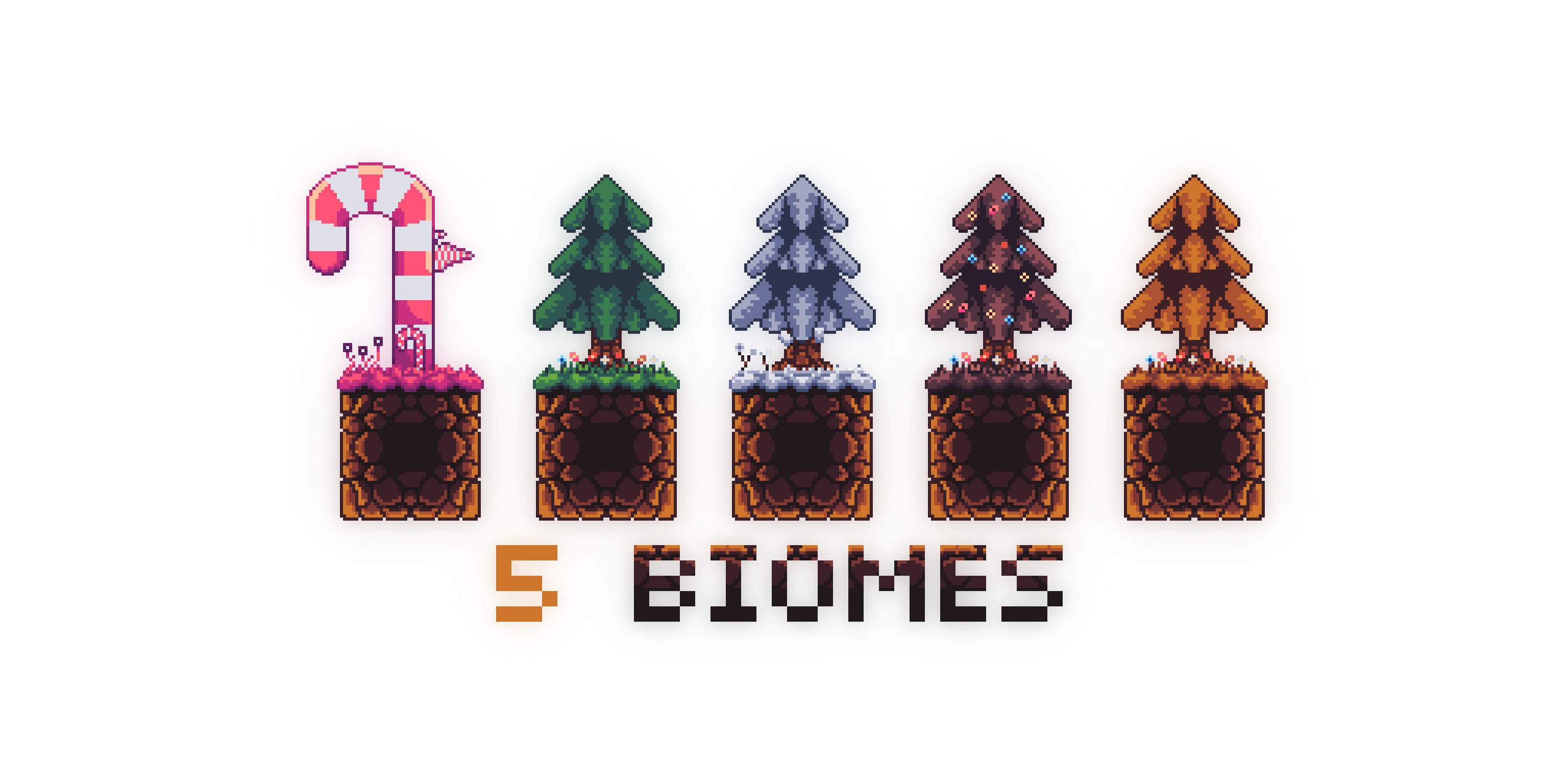 5 BIOMES - 16x16 TOP DOWN RPG TILESET!
A downloadable asset pack
Hello game makers! this is an alternative version (top down view rpg) to the 5 Biomes Platformer Tileset!, Right now this is just a prototype, but i'm going to be add all of the biomes in this pack, and more!
This is my first top down tileset!
THIS IS FREE, THERE IS NO NEED TO CREDIT ME, BUT I WOULD LOVE TO SEE WHAT YOU HAVE CREATED USING THIS TILESET!

currently there are:
(4) Biomes

8 Bush types for every biome
3 Trees for every biome

Basic Dirt Tiles
Basic Sand Tiles